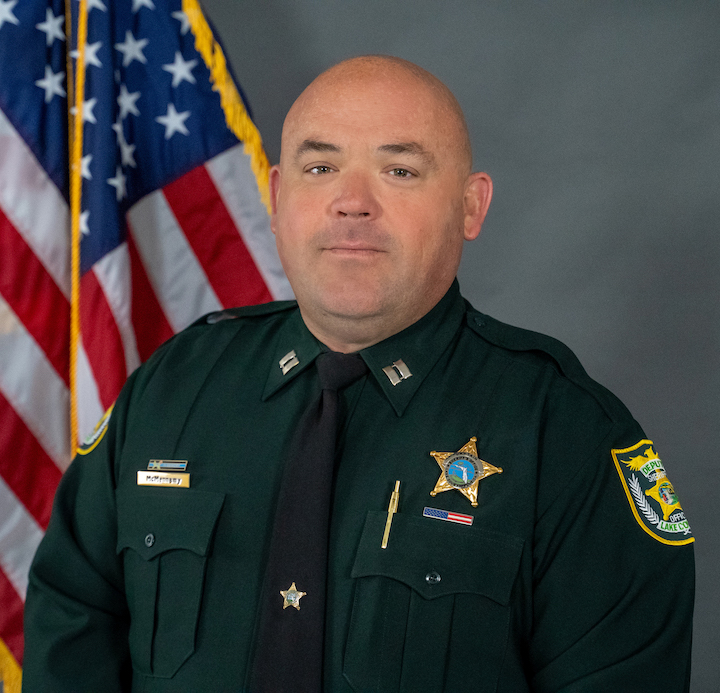 Captain Cliff McMennamy


Born: Orlando, Florida

Education: Apopka High School; Bachelor of Arts - Saint Leo University; Institute of Public Safety

Career:
Lake County Sheriff's Office
2005 - Present


Captain Cliff McMennamy
was born in Orlando, Florida, and grew up in Apopka before moving to North Lake County in 2001. In 2004 he attended the Police Academy and was hired with the Lake County Sheriff's Office in 2005. He has obtained his Bachelor of Arts Degree in Criminal Justice from Saint Leo University and completed Saint Leo Universities Command Officer Management Program.

After being hired, Cliff Spent most of his career in the Patrol Bureau and as a Field Training Officer before he began to promote. After reaching the rank of Lieutenant, Cliff transferred to the Investigations Bureau before being appointed to Captain, where he remained in the bureau.

Cliff is an avid outdoorsman who enjoys hunting and fishing. He is a member of the Cassia Baptist Church, Cassia Community Club, and the Umatilla Kiwanis. He is married to his wife Savannah and has three daughters.